Steps to Homeownership in a Competitive Market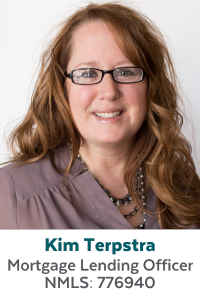 Buying a new home in Wisconsin's competitive housing market may seem a bit daunting. In fact, thousands of borrowers are struggling to find their forever home amidst low inventory and the current rate environment. But despite these challenges, people throughout Southeast Wisconsin have still been able to successfully become new homeowners.
Most Wisconsinites set on obtaining homeownership have found success by taking command of their home buying journey, reinforcing the values of sticking to financial fundamentals while also working with trusted community experts.
Many of today's challenges in housing, like rising rates and supply and demand imbalances, are ultimately factors outside of your control. Focusing on factors within your control, such as managing your savings and spending, as well as choosing which lender you partner with, can make all the difference when you begin your home buying journey.
The best techniques to becoming a homeowner in a competitive housing market are reflective in our community banking core values, namely dedication and community. While your process may look a little different than your neighbors, our Community State Bank (CSB) Mortgage Center Team has a few recommended strategies that can make any home buying journey successful.
Five Steps to Take When Buying a Home in a Competitive Market
Lockdown Your Down Payment
Having sufficient funds for a down payment on a new home is one of the biggest considerations to make when transitioning from renting to owning.
In fact, a recent survey from Zillow indicates that approximately 68% of all renters find saving for a down payment as the largest barrier to homeownership.1 That means if you can secure your down payment, you have a great chance of successfully buying the home of your dreams.
While the amount of money needed for your down payment can vary. Depending on your personal situation lenders ideally recommend 20% of your purchase price to avoid the additional costs of private mortgage insurance (PMI).
It's important to keep in mind that the CSB Mortgage Center also has lending programs that allow you to put as little as 3% down. Some government-sponsored programs, like the USDA Mortgage Loan, permit you to finance the entire purchase price.
Insights from the National Association of Realtors (NAR) found that the average down payment from most first-time buyers was around 6%.2 To become a competitive buyer, please reach out to our team and we can help you understand your down payment options to create a strategy that aligns with your budget.
In some cases, saving for a down payment can be as easy as directing a portion of your paycheck to a separate savings account or directing your employer withhold more money from your paycheck so that you receive a larger tax refund, which can be put towards your home purchase. Borrowers should also explore eligible down payment assistance programs or consider using gifted funds from a friend or family member.
Get Pre-Qualified for a Mortgage
Getting pre-qualified for a new mortgage before you start your property search is one of the most crucial steps you can take in your home buying journey and it will provide the biggest advantage over competing homebuyers.
A mortgage pre-qualification can help you determine how much home you can afford and at what price point. This also makes it easier to create a home buying budget and narrow your property search. Additionally, a pre-qualification helps force you to think about what features are needs opposed to wants in a new home.
Completing the pre-qualification process early also has additional benefits. For example, it allows you to provide a lot of your financial documentation ahead of time, before you submit an offer. Having that upfront preparation creates a solid foundation that will help expedite the mortgage process once you have an accepted offer. Competitive markets move fast so it's important to be prepared.
Furthermore, sellers may not even consider offers void of a pre-qualified letter. Pre-qualified buyers demonstrate they have taken the steps to pursue homeownership, have been preliminarily vetted, and are stronger candidates than those buyers who haven't taken similar steps.
Our CSB Mortgage Team can help you get pre-qualified quickly and easily, so you can start your home search with confidence. Simply begin your pre-qualification process by applying online!
Stay in Control of Your Credit
Finding the right home, at the right time, for the right price doesn't always come quickly. For most borrowers, the home buying process can sometimes take months. But while you navigate your path to homeownership, it's important to stay on the course and maintain control of your credit.
A lot of things can change over a few short months. It's important to avoid putting yourself in a poorer financial position that may derail your home buying journey.
For example, try to keep a tight lid on your spending. Avoid adding additional credit card debt or opening new accounts. Higher credit utilization and new credit inquiries can adversely impact your budget, credit score, and ability to qualify for a new home loan.
To stay on track, pay all of your accounts on time. Also take advantage of requesting a copy of your annual free credit report, which will allow you to identify errors in your payment history and discrepancies with your accounts. Addressing these factors early will avoid surprises and put you in a much better position when applying for a new mortgage.
Lean on Your Community
The phrase "it takes a village" adds a whole new meaning to the home buying process. If you think about it, there are a lot of parties that must work together when you look to buy a home. From your realtor to the home inspector, to the title agent, and your CSB Lender, you have a team of experts to lean on to help you become a successful homeowner.
Leaning on your community is important because there is often information and resources available that can be utilized to increase your chances of successfully buying a new home. When buying in a competitive market, you must leverage any advantage you can find.
For example, working with a community lender, like Community State Bank, can be beneficial for many reasons. For starters, we know local market trends far better than national providers. That means we can provide local advice and knowledge of local resources to aid you in your home buying journey. For example, Community State Bank can recommend local down payment assistance programs exclusive to Wisconsin borrowers. Many are so niche that large national banks simply won't accommodate them.
One of the other unique advantages of working with a local lender are the connections available to you as a home buyer. For many years, our Mortgage Lenders have been working with local businesses that we know and trust. Whether its choosing a builder, inspector, or a roofer to examine your new home… We've got a list of experts that we're eager to share. Our main goal is to provide you with local opportunities that lead to a successful home buying experience.
Keep in Contact with Your Loan Officer
As you navigate the home buying process, it's important to keep in perspective that markets are always changing. Rates are consistently shifting, underwriting guidelines are constantly evolving, and new home buying programs are hitting the shelves.
Keeping in close contact with your lender is extremely important to help you stay abreast of market movement. It's also important to inform your lender of any changes you might experience with your credit or financial situation that may impact your mortgage eligibility.
Perhaps, you earned a promotion and can afford a more expensive home. As your lender, we can recalculate the numbers and provide an updated pre-qualified letter.
We understand that having a team available to you every step of the way of your home buying process is important. If you're looking for a local and knowledgeable Mortgage Lender, that's committed to your home buying goals, you've found us! Meet our CSB Mortgage Center Team and contact a Lender today!
Meet Our CSB Mortgage Team